Shopping Cart
Your Cart is Empty
There was an error with PayPal
Click here to try again
Thank you for your business!
You should be receiving an order confirmation from Paypal shortly.
Exit Shopping Cart
.....where your passion for natural treasure is our mission!
Welcome to our "a little bit of everything we find interesting and worthy (in our estimation) of sharing" blog page.  If you're looking for a particular subject, please use the "Category" navigation menu to the right to select topics in that genre.  
You made it back for the finale!  The suspense has been building as we were making our tortuous way through the necessary steps of discovery.  Life is like that though isn't it?  However long and hard we toil, we never really make it to the end do we?  No matter how long we live, or how much we learn, there is always more to know and to do.  Just remember at the heights of your frustration, how boring life would be if we already knew it all!
Read Full Post »
We had this great 10-year-old cat named Jack who just recently died.  Jack was a great cat, and the kids would carry him around and sit on him and nothing ever bothered him. He used to hang out and nap all day long on the mat in our bathroom.
We have three kids, and at the time of this story, they were 4 years old, 3 years old, and 1 year old. The middle one is Eli. Eli really loved Chapstick. LOVED...
Read Full Post »

Are you in the market for a degree, and have more time than money?  Would you like to know a very well kept secret that could be THE difference between getting your degree and just wishing you could?  Then here it is: Western Governor's University, aka: WGU.  And no, I don't wor...
Read Full Post »
A good belly laugh clears out the lungs and recharges the grey matter... so what are you waiting for?!!!

The letters T and G are very close to each other on a keyboard. This recently became all too apparent to me and consequently I will never be ending a work email with the phrase "Regards" again.
More often than not, when someone is telling me a story all I can think about is that I can't ...
Read Full Post »
Good to see you again!  We're picking up where we left off last time where we asked you to identify the sources of your current values, ethics and morals.  That exercise was designed to help you identify the influences that affect the way you view the world, others, and yourself.  There are very specific ways we allow influence in our lives. And the point is that not all of the influences that seem positive or harmless are what they seem. 
Read Full Post »
We left off last time with a promise of some direction on how to take control of the influences you allow to affect your life.  It makes sense to start with a basic listing of the main ways we are influenced today.
Relational/Social
Family

Friends

Coworkers


Community

Society

Media

Television/cable
Read Full Post »
I found it!  After months of searching online, filling out applications, talking to recruiters, following up on accreditations, checking references, course work, and outlines, I finally found a fully online, accelerated, accredited university that costs about the same or less than a local state university!  It is truly the best kept secret from degree seekers looking for an online, accelerated program, fully accredited as d...
Read Full Post »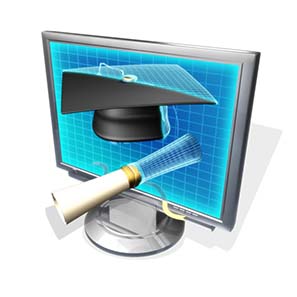 Did you know that you could get access to actual courses from MIT and Brigham Young University online for free?  You don't get college credit, not even certification, for now anyway.  But, it's a good start I say; not where we need ...
Read Full Post »
Living a life of gratitude is only possible if you believe you have something for which to be thankful.  My mother always told me that no matter how good or bad you think your life is, you can always look up and find someone better off and look down and find someone worse off than yourself.  In the end, it's your own perspective and perception that determines your place in your world.  Your world will be as big or as small as you wish it to be.  It wi...
Read Full Post »
When I die, I want to die like my grandfather--who died peacefully in his sleep. Not screaming like all the passengers in his car." --Author Unknown
Advice for the day: If you have a lot of tension and you get a headache, do what it says on the aspirin bottle: "Take two aspirin" and "Keep away from children." --Author Unknown
"Oh, you hate your j...
Read Full Post »
/