Shopping Basket
Your Basket is Empty
There was an error with PayPal
Click here to try again
Thank you for your business!
You should receive an order confirmation from Paypal shortly.
Exit Shopping Basket
.....where your passion for natural treasure is our mission!
You made it back for the finale!  The suspense has been building as we were making our tortuous way through the necessary steps of discovery.  Life is like that though isn't it?  However long and hard we toil, we never really make it to the end do we?  No matter how long we live, or how much we learn, there is always more to know and to do.  Just remember at the heights of your frustration, how boring life would be if we already knew it all!
Read Full Post »
Good to see you again!  We're picking up where we left off last time where we asked you to identify the sources of your current values, ethics and morals.  That exercise was designed to help you identify the influences that affect the way you view the world, others, and yourself.  There are very specific ways we allow influence in our lives. And the point is that not all of the influences that seem positive or harmless are what they seem. 
Read Full Post »
We left off last time with a promise of some direction on how to take control of the influences you allow to affect your life.  It makes sense to start with a basic listing of the main ways we are influenced today.
Relational/Social
Family

Friends

Coworkers


Community

Society

Media

Television/cable
Read Full Post »
Living a life of gratitude is only possible if you believe you have something for which to be thankful.  My mother always told me that no matter how good or bad you think your life is, you can always look up and find someone better off and look down and find someone worse off than yourself.  In the end, it's your own perspective and perception that determines your place in your world.  Your world will be as big or as small as you wish it to be.  It wi...
Read Full Post »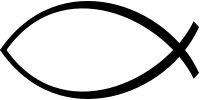 SF (Streaming Faith) Daily Devotional's message on this question though short, summed up the "big picture" succinctly, for me anyway. 
It reminds me there is a bigger picture to my life's purpose on this earth, and success lies not in what I ...
Read Full Post »
Have you ever stopped to consider how much of your outlook on life is colored or shaped by what someone other than yourself believed it should look like?  As children, our knowledge base is fed by our environment: family, friends, teachers, religious affiliation, media (television, magazines, books, internet).  As young adults, many of the same influe...
Read Full Post »
| | |
| --- | --- |
| Posted by stonearttraders on 17 April, 2009 at 0:03 | |
1st Degree:  Today, a fellow Twitterer (Joel Comm) turned me on to
Read Full Post »
/