Shopping Basket
Your Basket is Empty
There was an error with PayPal
Click here to try again
Thank you for your business!
You should receive an order confirmation from Paypal shortly.
Exit Shopping Basket
.....where your passion for natural treasure is our mission!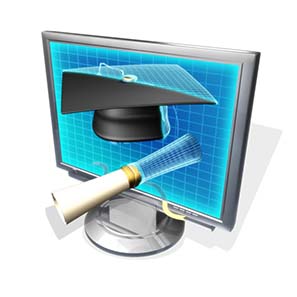 Did you know that you could get access to actual courses from MIT and Brigham Young University online for free?  You don't get college credit, not even certification, for now anyway.  But, it's a good start I say; not where we need to be by a long shot, but at least a solid beginning for 21st century education.  I am amazed that so few of the traditional brick and mortar universities have a comprehensive virtual (online) degree program available today.  I have been researching local traditional universities for online degree completion programs and found they basically don't have any.  The programs that are online for most of them are the level one classes which I don't need.  I don't have the time to attend a traditional classroom course, and don't need the basic courses which are all they offer online.  I don't want to spend the money the online universities are charging (with questionable accreditation) so what do I do?   Unfortunately, those are the majority of the available options right now.  There are certification courses available from many colleges, universities, and vo-techs; however, they are mostly administered by third party education providers.  You take the course online, test, then receive your certification from the sponsoring college, university, or vo-tech. Looking into the online certification, I asked the university admissions professional what difference there was in the coursework between the 3rd party online and the university class.  She said there was not much difference, both were comprehensive and the students from each would emerge afterward with substantially the same knowledge, expertise, and ability to apply the learning.  She explained that the coursework from the 3rd party provider was not eligible for college credit simply because the accreditation process is lengthy and the university's priorities were not geared in that direction.  Also interesting to note is the difference in cost and time for the certification program and the coursework required to complete a degree in the classroom.  The certification program for let's say Web Database Developer costs $2175.00 and takes approximately 12 months.  The degree coursework would take a minimum of 24 months, and would cost a minimum of $10,800 (not including books and additional fees).  A huge disparity of costs for essentially the same coursework and if you ask me, a solid basis for the need for virtual classrooms!  So, kudos for the universities that are making a move to make it easier for a wider range of individuals to get access to higher education!   Here's an article from the Christian Science Monitor on the subject:
By Amy Farnsworth | Staff Writer for The Christian Science Monitor/ May 13, 2009 edition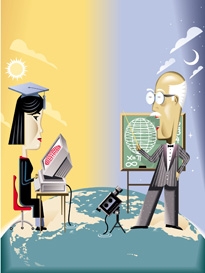 "Spurred by advances in technology and people's hunger to get an extra edge in a down economy, universities and colleges are posting course materials, including syllabi, class notes, and lectures, online for anyone to access. This movement, known as OpenCourseWare, allows self learners to save money on tuition, gives alumni a link to their alma mater, and enables prospective students to peek into university classrooms." See the rest of the article
here
.
Categories: Education
/